Summary
Bravado Gaming take North America by storm as #ProjectDestiny closes on chapter one.
Bravado Gaming win the ESEA MDL Season 28 Title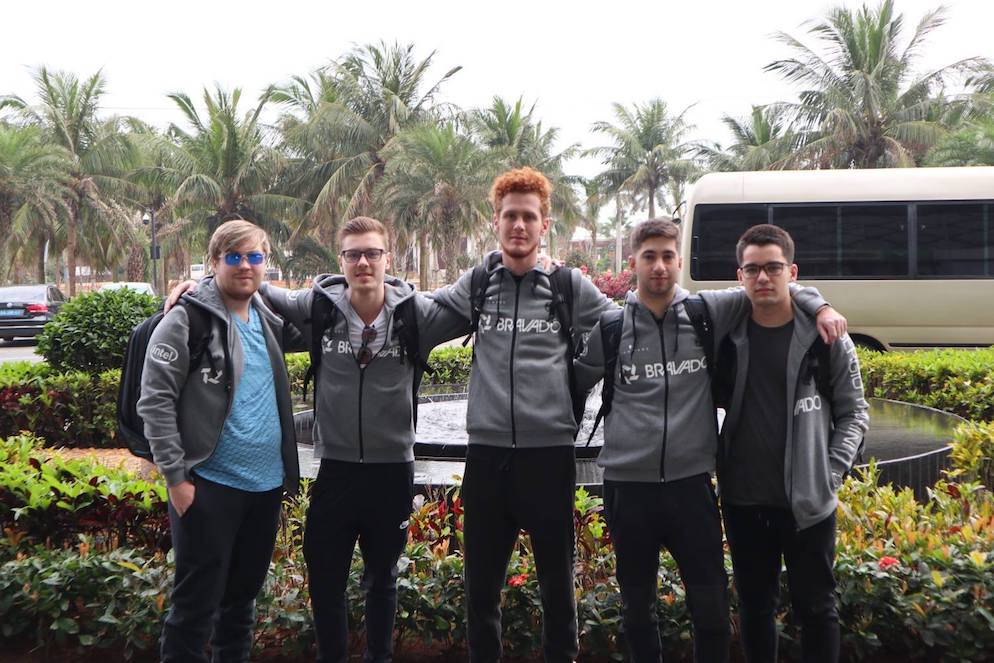 Image courtesy of Bravado Gaming
Bravado Gaming's journey to the United States is coming to the end of their first chapter this week. The boys in blue, who've been competing in North America for 6 months, will be returning to Johannesburg this Wednesday for a short, well deserved, break.
Aptly named #ProjectDestiny, the young Bravado team set out to North America earlier this year to fulfill their destiny's of competing against one of the biggest Counter-Strike: Global Offensive nations in the world. Having competed overseas a number of times, to poor results, Bravado Gaming decided to take the competition abroad for an extended period of time where they would immerse themselves in the rich CS:GO culture of NA and bring their own African flair to the biggest competitions in the region. One of those competitions, the ESEA Mountain Dew League, would see the Bravado team fulfill their destiny, for now, as they were hailed champions this past weekend as they defeated Vision 2-1 in the MDL Grand Finals.
Bravado Gaming went 16-10 on Dust 2, 12-16 on Nuke, and finally, a convincing finish of 16-5 on Overpass to claim the ESEA MDL Season 28 Title. Team captain, Dimitry "Detrony" Hadjipachali had an exceptional map on Dust 2 going 29-12 (K/D) and securing the first map.
Bravado's close on chapter one of Project Destiny now puts them on the map in North America. Soon, we're hoping that they'll be competing in major tournaments around the globe if their current success is proof of how hard the team is working. #ProjectDestiny is well underway, and Bravado Gaming is flying the South African flag highest in North America.